Home

/

Lighting

/

Godox AD600PRO 2 Head Kit With Roller Case
Godox AD600PRO 2 Head Kit With Roller Case
11.AD600PRO2HEADKIT
Product Features:
2 x Godox AD600 Pro
1 x Godox CB17 Roller/Back Pack Case
600Ws, 1/256 to 1/1 Power Output
Lithium-Ion Battery Powered
Up to 360 Full-Power Flashes
Flash Duration: 1/220 to 1/10,100 Sec
1/8000 Sec High-Speed Sync
Compatible with Most TTL Systems
Built-In 2.4 GHz Wireless X System
Recycle Time: 0.01-0.9 sec
Essential Add-On's we recommend
Description
Featuring a 2.4GHz wireless X system with a range of up to 100m, the AD600Pro Flash from Godox is a versatile lithium-ion powered flash compatible with several TTL systems, including Canon E-TTL II, Nikon i-TTL, Sony, and Panasonic. It offers up to 600Ws with nine steps of output power, ranging from 1/1 to 1/256, and comes with a powerful 28.8V 2600mAh lithium-ion battery pack that provides up to 360 full-power flashes in outdoor situations and location shooting. Alternatively, you can run the flash on AC power with an included cord for when portability is not a concern.
The AD600Pro Witstro features a high-speed sync mode that works with shutter speeds up to 1/8000 seconds, offering flash durations from 1/220 to 1/10,100 seconds. Another unique setting is its stable colour temperature mode, which tightly controls colour to keep temperature changes within ±75K across the entire power range. Despite these impressive characteristics, it manages to keep recycling times low at 0.01-0.9 seconds for fast and reliable use and is capable of 12 continuous pops at 1/16 power output. Finally, a 38-watt modelling lamp is available to help with focusing and composition.
Features:
2.4 GHz wireless system with a range of 100m, featuring five controllable slave groups and 32 channels
Guide number of 285' (87m) at ISO 100
Can work as an optical slave with S1 and S2 modes
Color temperature of 5600K (±200K)
3.5mm sync cord slot for direct connection, wireless control port, and USB Type-C port for firmware upgrades
First curtain and second curtain sync modes
Dot-matrix LCD display for onboard control
Bowens and S-Type mount for use with compatible accessories
What's included with the Godox AD600Pro Flash:
2 x Godox AD600Pro TTL Lithium Ion Flash
2 x Reflector for AD600Pro Flash
2 x WB26 Rechargeable Lithium-Ion Battery Pack
2 x Flash Tube for AD600Pro Flash
2 x C26 Battery Charger for AD600Pro Flash
2 x Power Cord for the charger
1 x Godox CB17 Roller / BackPack Case
12 Months Warranty, supplied by Kayell Australia
Stands and Wireless Trigger Not Included
Important information relating to Godox Lithium Batteries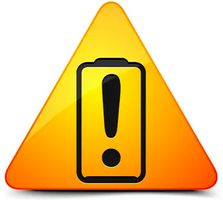 Some of the reason why your Godox battery will go into protection mode or "Sleep Mode"
1. If the battery is left on the charger for long periods of time after being charged.
2. If the battery has been used, depleted, not recharged or set aside and not used for some time.
3. If the battery is charged or depleted then stored on the unit its self.
Best Practices for preventing your battery to going into protection mode or "Sleep mode"
Once the battery is charged remove the battery from the charger.
Try and not store the battery fully depleted or at full charge, 50%-80% charged is best practice.
Don't leave the battery connected to the flash when not in use.
Try and use the battery every couple of weeks this will help the life of the battery.
Try not to continually top up the battery after use. It the battery has depleted to 80% don't recharge it back to 100% wait until the battery is down to 25% before recharging.
Following these steps will help the battery perform at optimum conditions
If your battery does go into protection mode or "Sleep Mode", our service department offers a recovery service.
This service will attempt to recover your battery back from its protection mode or "Sleep Mode", but is not always successful due to many factors pertaining to the age and condition and storage of your battery. Please use our support portal https://support.kayell.com.au to lodge a support ticket if you wish to have your battery recovered. The non-refundable cost of this service is $65.00 Inc Gst and any return freight is additional.
For more information re the warranties Kayell provides on Godox please use this link. click here