Home

/

Lighting Techniques Masterclass
Kayell Australia Lighting Techniques Masterclass - Sydney and Melbourne
Photography is all about the quality of light, it defines form and texture, sets mood and can make or break the composition of a image.
Great portraiture captures much more than just a likeness of the subject, participants of this course will explore the techniques of photographing people by learning the basics of lighting with studio flash in this group practical hands on course.
You will learn to understand the direction, quality and colour of light on the subject and surrounds in terms of direction and mood. This will enhance your portrait photography skills and assist you to develop your own techniques.
This is an intermediate level course for people who already know how to use their digital cameras. This course will run for 4 hours and during the day there will be model's available during the photo sessions and each participant will have an opportunity to work with the model's over multiple lighting setups.
If you want to learn portrait photography and how to master flash, then this is the course is for you.
What you need for the workshop:
Be prepared:
You will get the most out of the course if you are familiar with your camera's basic operations. Make sure you know how to manually adjust your shutter speed, aperture, and ISO. Break out the manual and review these things before the workshop if necessary!
Equipment:
Your DSLR camera, a medium range zoom (hopefully f2.8 max aperture), but if you have them, also bring a 50mm and/or an 85mm lens and of course CF/SD cards. We will supply all the Elinchrom, Xlite, Westcott and Lastolite flash and lighting modifiers / backgrounds required for the course.
Agenda:
During this course the following topics will be covered. Due to the variable nature of courses, parts of the curriculum may be adapted to suit the needs of the class.
Lighting terminology – Direct, Diffused and Reflected, High Key and Low Key

Controlling light intensity and contrast

Lighting Ratios

When and how to use modifiers and reflectors

Various aspects of lighting; quality point / spectral, diffused, quantity & direction

Effective use of backdrops and how to light them

Lighting for mood and effect

Lighting set ups for Portraiture; Broad, Short, Rembrandt, Loop Butterfly and Side lighting

Creative techniques such as High Key and Low Key, Silhouette and Rim lighting

The final part of the day will be an overview on retouching techniques and how best to sharpen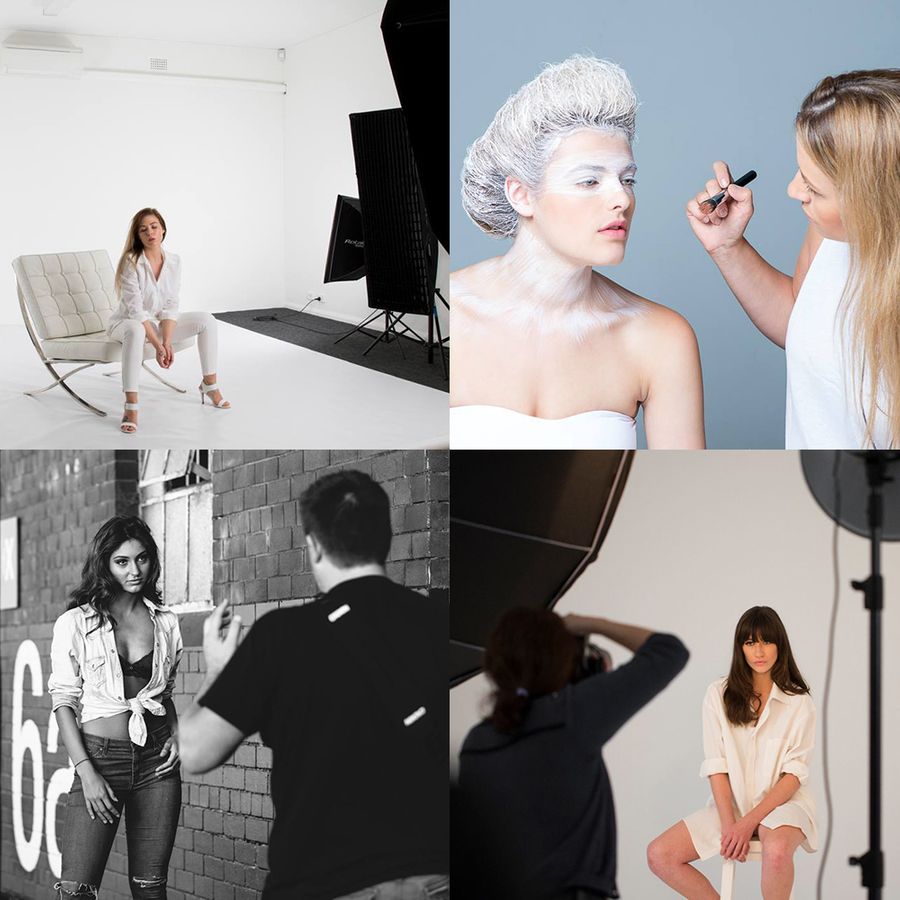 Melborne and Sydney Workshop Dates:

Melbourne Lighting Masterclass:

Date: Sunday 16th May 2021

Where: Kayell Australia

108 Johnston Street, Collingwood VIC 3066

Time: 1.00pm sharp Finish: Approx 4.00pm

Cost: $220.00

Sydney Lighting Masterclass:



Date: Sunday 16th May 2021




Where: Kayell Australia




30 Whiting Street, Artarmon NSW 2064




Time: 1.00pm sharp Finish: Approx 4.00pm




Cost $220.00
Refunds:
We reserve the right to cancel and reschedule any workshop, due to inadequate enrollment, bad weather, instructor illness, or an 'act of God'. In this case a full refund will be supplied.

As our costs for each training event remain the same no matter how many delegates attend, like any pre-booked tickets for the theatre, concert, flights etc, we are unable to give a full refund in the event of non-attendance, regardless of the circumstances.

The exception to this is if we have prior notice and are able to put a cancellation place back online AND your place is resold. In this event we will of course make a full refund or credit to you. Please note that we cannot be liable for any other costs incurred by yourself, so please check with us before booking any non-refundable accommodation or transport.