Home

/

Illuminate An Event For Filmmakers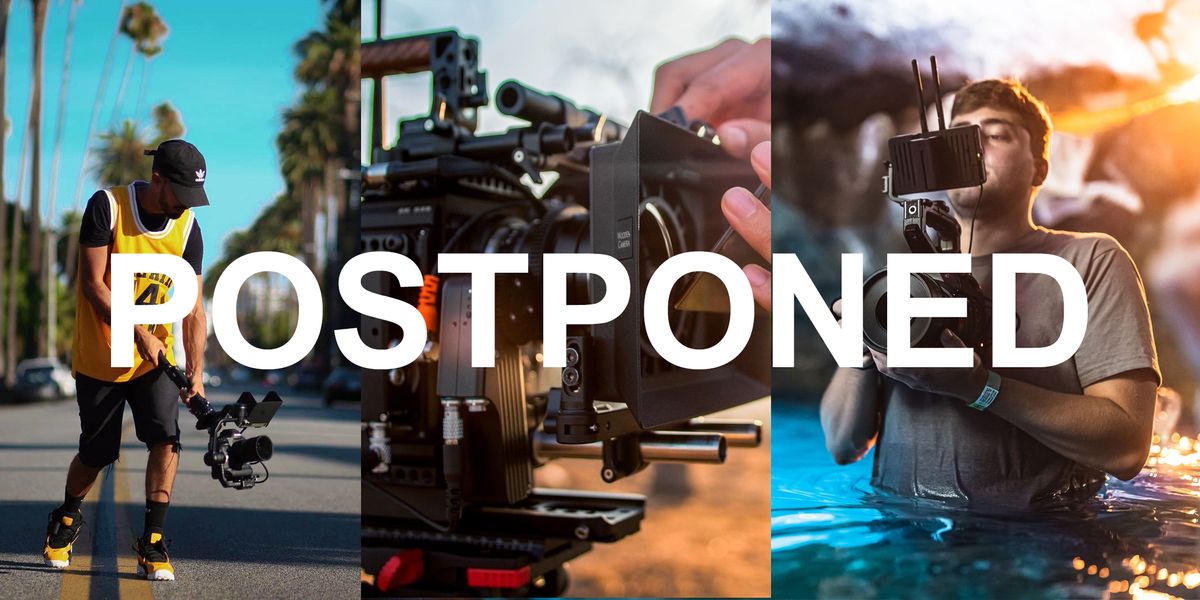 CORONAVIRUS (COVID-19) UPDATE
The Illuminate Events in Melbourne and Sydney are postponed.

Ensuring the safety of our audience, guests and employees is our greatest priority. Our event team, in conjunction with management from Kayell Australia the event organizer have decided to postpone the upcoming Illuminate events to ensure the safety of our speakers, exhibitors, delegates and visitors.

At this stage we have not decided on new dates but we will be in contact as soon as we have found new venues and dates for our events.
Robert Gatto
Managing Director

Kayell Australia Pty Ltd
30 Whiting Street
Artarmon NSW 2064
Australia
Aputure and Kayell Australia are once again providing Filmmakers, Vlogger's, Video - Photo Enthusiast's and Professionals and Students the opportunity to learn from leading industry professionals about the art of Filmmaking and Lighting.
The free Illuminate events will be held in Melbourne and Sydney and will enable attendees to explore all areas of filmmaking including art direction, set design, cinematography, lighting, sound and audio. These events will educate attendees on the benefits of using Mirrorless and Professional Cinematic Cameras with all the associated Audio, Lighting and Grip equipment.
Each of the events will also incorporate a trade show where attendees will be able to mix with leading manufacturers and associated companies. The trade show is an integral part of these events as it provides an opportunity to not only ask questions directly to the brands but also touch and feel equipment that you may have only seen online previously.
To make this years events even better than the previous years, we have ensured all our venues are larger and air conditioned with ample parking which is free or council controlled. We have also added the support of an AV company to ensure all people will have a great view on a large dual projector setup, not only from the presenters camera but also of the presenter and the set while he is providing instructions to the attendees.
We look forward to presenting this years Illuminate events and hope you're one of the fortunate attendees to win some of the lucky door prizes our sponsors have provided us to give away during the events.
Aputure our Platinum Exclusive Lighting Partner:
Aputure was founded in 2005 by a team of inspired filmmakers and videographers who wanted to create high quality content, but struggled with steep cost of equipment needed to do so. Determined to create professional-grade equipment at an affordable price, they started Aputure: the first company to provide truly affordable and professional cinema equipment with the quality and functions needed to fully realise any creative vision.
Today, Aputure sells globally with offices in the US, Europe and Asia. It is one of the fastest growing cinema technology companies, designing and specialising in lighting and high-end camera accessories including but not limited to: LED Lights, Field Monitors, Microphones and Follow Focus Systems.
As a part of the creative community, Aputure continues to develop for the ever-expanding needs of budding artists and professionals alike. Each member of the A-team has felt the burning desire to bring a creative vision to life at all costs. We're here to keep that fire alive.
Our Presenters:
Rah Sharma

Rah Sharma is a multi-award winning cinematographer from Sydney, Australia. Under his company, Nighthawk Productions, Rah specialises in both commercial and arthouse filmmaking. As a self-taught filmmaker and a self-starter entrepreneur, Rah has built a highly impressive filmography since kickstarting his career in 2015. This includes feature films, short films and music videos. Additionally he has created a large catalogue of product and location advertising and commercials.

Rah's success has won him various nominations, awards and accolades that have opened up doors to big brand support including Aputure, Laowa, Blackmagic Design, Bright Tangerine, Hollyland, Zhiyun Tech, Nikon, Smallrig, Angelbird and many more.

Passionate about being a self-starter and teaching himself how to use a camera, Rah's unique perspective on filmmaking in the 21st century is one that has spread far and wide thanks to the opportunities he has had to speak about his experience in multiple countries across the world. Maintaining his dedication and commitment to those that attend his workshops, Rah runs a youtube channel on the art of self taught filmmaking.

As Rah continues to build his portfolio, his goals are to continue to challenge the status quo in filmmaking and find new ways to create incredible content. He'll do this by building on his remarkable portfolio and by sharing his knowledge and skills with the next generation of content creators.

Ben Allan

ASC CSI

Ben Allan ACS CSI is a producer, cinematographer and colorist and he has been at the forefront of the digital revolution in cinematography and post production for more than two decades. He has done over 1,500 TV commercials as well as feature documentaries, music videos, TV drama series and feature films.

In 2002, he became the youngest person ever to be awarded the prestigious ACS letters by the Australian Cinematographer's Society and his research into logarithmic gamma curves for digital cameras contributed to the Log-gammas now built into all professional cameras.

He is the first person in the world ever to accredited both as a cinematographer and as a colorist. He has presented technical papers to SMPTE conferences and written for Australian Cinematographer, Inside Film, Digital Media World, Designing Sound and Crossing The Line.

He has won numerous cinematography awards as well as the Ross Wood Memorial Award, a Content Technology Award and an ACS Golden Tripod for his work on the film Wild Squad Adventures for Sydney's iconic Taronga Zoo.
MELBOURNE EVENT

Date: 17th of March 2020

Venue: Lieutenant

14 Gaffney Street, Coburg VIC

Onsite free parking for 200+

Venue is fully air conditioned

Schedule:

Registration Opens: 5.00pm

Trade show, Finger Food & Refreshments Open

Welcome Talk: 6.20pm

Rah Sharma Presentation: 6.30pm

Break: 7.30pm

Ben Allan ASC CSI Presentation: 8.00pm

Rah Sharma Presentation: 8.30pm

Prize Give Aways: 9.30pm

Close: 9.45pm

*Finger Food and Refreshments will be on offer only during 5.00pm and 6.30pm

SYDNEY EVENT

Date: 26th March 2020

Venue: Civic Pavillion

409 Victoria Ave, Chatswood NSW

Council controlled paid parking for 200+

Venue is fully air conditioned

Schedule:

Registration Opens: 5.00pm

Trade show, Finger Food & Refreshments Open

Welcome Talk: 6.20pm

Rah Sharma Presentation: 6.30pm

Break: 7.30pm

Ben Allan ASC CSI Presentation: 8.00pm

Rah Sharma Presentation: 8.30pm

Prize Give Aways: 9.30pm

Close: 9.45pm

*Finger Food and Refreshments will be on offer only during 5.00pm and 6.30pm
Come visit our trade show and speak to leading manufactures and associated companies
This event is proudly supported by IDEA Australia
Imaging & Digital Entertainment Association Ltd (IDEA Australia) is a national association of companies actively involved in importing, manufacturing and distributing technology and digital lifestyle products. Our objective is to grow the market for all through education, marketing, lobbying and promotion. IDEA continually examines ways in which companies in competition with each other can work together for the benefit of the industry as a whole.