Home

/

Business and Graphics
Kayell Australia for Epson Graphics Print & Production:
Our team of imaging professionals are ready to assit you with excellent know-how and the right Epson printer to take care of your Graphic Arts and Production needs. We supply the full range of Epson SureColor printers for you production needs:
Contact the Business & Graphics team at Kayell to discuss, specify and quote for your Epson printing solution.
---
---
Friday, 1 November 2019
Check Out Epson's Current Large Format Trade-in Program on a New SureColor P20070 Printer!
This offer applies for purchase dates: between 28 October 2019 and 20 December 2019 (see below for more detail).
Promo ID: 800540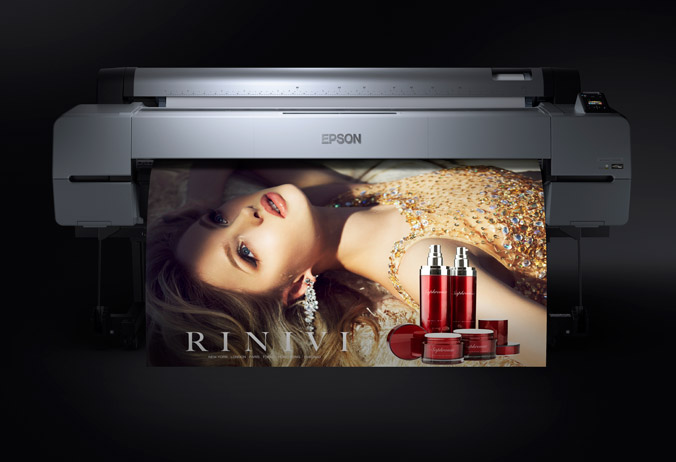 Do you have an old Large Format printer that no longer meets your needs?
Do you have a printer that needs expensive repair?
Do you want greater reliability and a lower running cost?
Do you want a faster performance and greater functionality?
Do you want better image quality and more flexible operation?
Epson has the answer to all of these questions with the new Trade-In Program.
Purchase one of the eligible models during the program period and we will pay CASH for your old machine.

ELIGIBLE PRINTER MODEL*

Printer
(1Yr Wty)
Printer + 2Yr CoverPlus
(Total 3Yrs Cover)
Printer + 4Yr CoverPlus
(Total 5Yrs Cover)

Epson SureColor P20070

$2,000.00

$2,250.00

$2,500.00

*Includes nominated printer models purchased with or without a SpectroProofer. Excludes purchases of product sourced from overseas suppliers, product sourced through channels independent of Epson Australia, sourced from an Epson website, purchased second-hand or as a seconds/refurbished machine.
The program runs from between 28 October 2019 and 20 December 2019

Your trade-in does not need to be operational but it does need to be designed for Photo or Graphic work and 24" or wider.




Please see the

Terms & Conditions

for full details.

Epson will make a payment to you for the nominated Trade In Value upon submission of an eligible claim, provision of Proof Of Purchase, and Proof Of Ownership.

Multiple printers can be traded however only one trade-in can be used for each new printer purchase.

Unless your trade-in is a late model Epson you will be required to decommission it and arrange for disposal. Once traded the same printer cannot be used as the basis for a subsequent trade-in application.

This program cannot be used in conjunction with other promotional program or special pricing offer extended by Epson Australia.
Purchase Date: between 28 October 2019 and 20 December 2019
Promotion Close: Last Date to claim online 7 January 2020
Your Proof of Purchase and Proof of Ownership must be received by
Epson no later than: 21 January 2020
How to Claim:
Review the full

Terms & Conditions

Fill in the

on-line application

(claim) form

Register the warranty details for your new printer

You will receive an email acknowledging receipt of your application. Respond with copies of your proof of purchase on the new machine and proof of ownership of the trade-in.

Your submission will be reviewed and if it meets the terms and conditions of the program you will receive the Trade-In Value as a payment via EFT. Epson Australia's goal is to close claims with 4 weeks upon completion of Step 4. If you would like to track the status of an application in the interim just

click here.